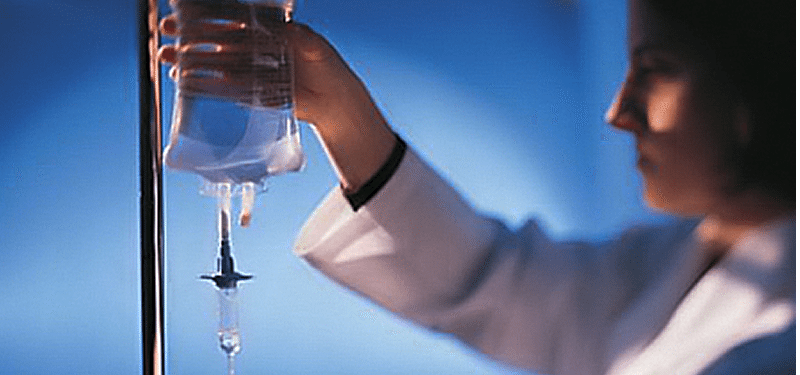 This offering has been approved by the Ohio Board of Nursing for 50 contact hours through the OBN Approver Unit at the Licensed Practical Nurse Association of Ohio (OBN-002-92).
Course Description
The course will focus on the nurse's roles and responsibilities related to initiation, administration, and monitoring of intravenous therapy. The course includes the demonstrations of skills and techniques required to perform venipuncture. Review of guidelines for initiating, monitoring, and documenting IV therapy and patient response, as well as interventions to prevent complications will be featured in the course.
The course is provided in hybrid format over 8 weeks – online modules with on-site final exam and skills lab.
Course Requirements
Current Ohio LPN license
Complete a 30-minute orientation
Review, sign, and submit an enrollment agreement
Successful completion of an Ohio Board of Nursing-approved course in medication administration
100% completion of the course.
Participants must achieve a final exam grade of 80% or better to participate in the skills lab and skills testing.
100% attendance in scheduled skills lab
Successful skill lab testing
Participants must have internet access (Basic computer requirements – Windows 7 or newer or Mac OSX 10.6 or newer; Internet speed minimum of 512kbps; Browsers – Internet Explorer, Safari, Chrome, Firefox)
We currently do not have an IV Therapy course planned at this time. Please contact Suzy Wall at swall@tririvers.com if you would like to add your name to a list.
Tuition: $400 payable to Tri-Rivers Career Center (does not include textbook)
Textbook: Manual of IV Therapeutics, 6th ed. (2014) by Lynn D. Phillips & Lisa A. Gorski.
…………………..
Contact Us With Questions
or for more information
Suzy Wall
Call 740-389-4682
ext 5526
Email: 
swall@tririvers.com
…………………..
Is BSN your dream?
Consider how this program fits into your
Pathway to BSN
…………………..
Directions/Find Us

Our Campus is in Marion, Ohio.  We're an easy commute from anywhere in Central Ohio. Our physical location is adjacent to the OSU-Marion campus directly behind Buffalo Wild Wings.  [google directions]
1563 Marion-Mt. Gilead Rd.
Marion, Ohio 43302
740-389-4682