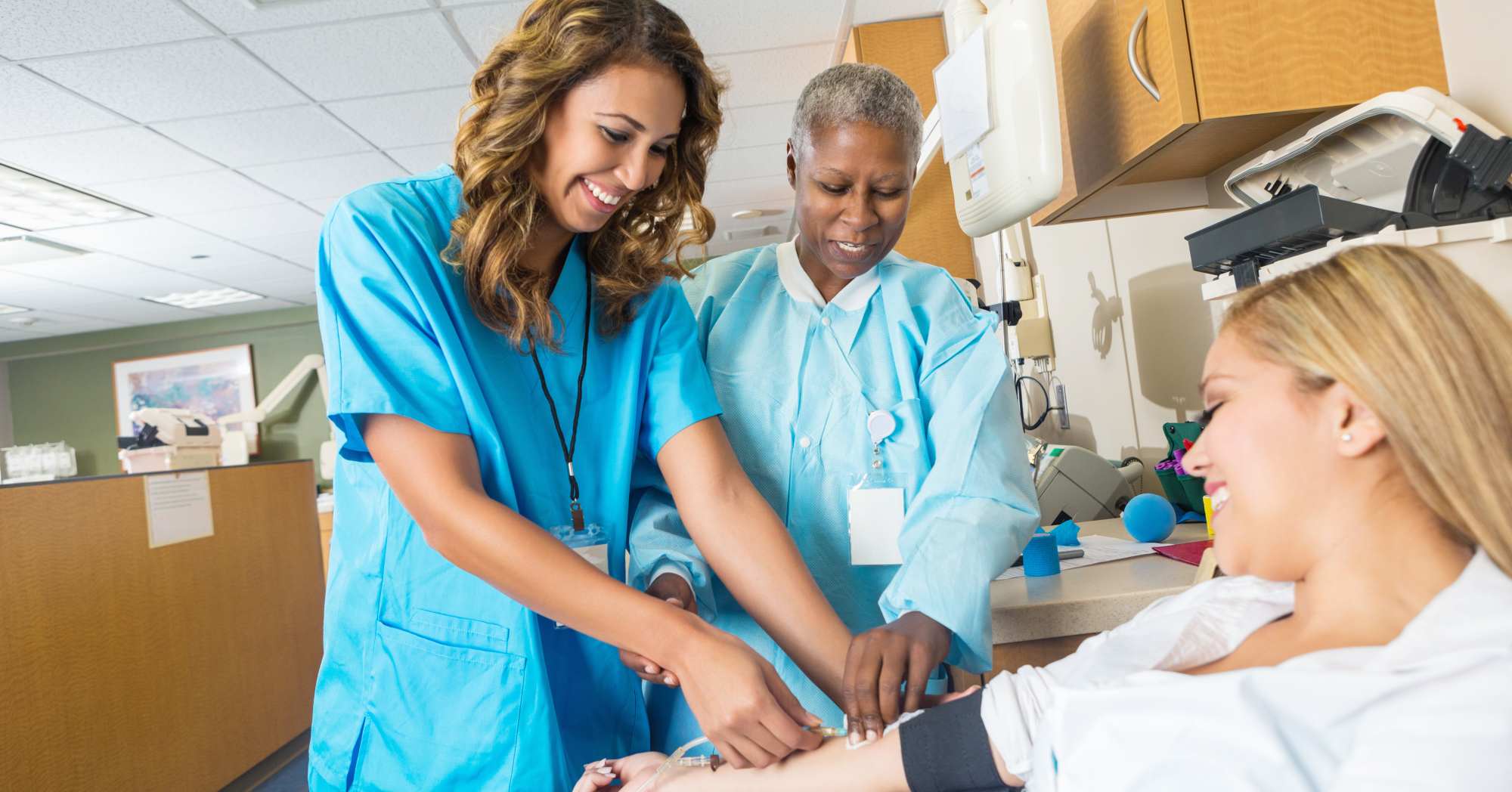 Program Description:
Practical Nursing is an LPN training program. Successful graduates will be eligible to take the NCLEX®-PN examination to become a LPN in the State of Ohio.
Why Choose Tri-Rivers?
Flexible program choices: accelerated 10 month day program or the evening 20 month program, perfect for working adults or parents
Excellent NCLEX® pass rate: (2017): 100% on first attempt on Practical Nursing boards, 2018 = 97%, 2019 = 95.1%, 2020=87.7%, 2021=94.4. 2022=96.090%
Compassionate, caring instructors
Strong emphasis on clinical skills
Length of Program:
Day: 10 month daytime program. New class begins in August.
Evening: 20 month evening/weekend program. New class begins in August.
Pre-Requisites/Requirements:
High school diploma or G.E.D.
Successful completion of pre-entrance tests (WorkKeys)
Successful completion of a Nurse Aide course within the last 3 years
Math for Meds course
Learning Strategies for Health Care Professionals course
Medical Terminology course
CPR
Orientation ( June 2, 2023)
Physical examination (no restrictions)
FBI & BCI clean background check
Most of the above pre-requisites are available at Tri-Rivers Center for Adult Education. The program administrator can review official transcripts to determine waivers or possible advanced standing placement.
Not ready for this program yet? Consider Patient Care Tech
Application Deadline:
March 1 (late applications may be accepted until May 1)
Costs:
Practical Nursing tuition: $12,800.00
($3,200 per Quarter)
Application fee: $95.00
Admission fee: $500.00
Lab Fee $200.00
Technology fee: $780.00 ($195 per quarter)
TOTAL COST: $14,375.00 (does not include textbooks, pre-requisite courses, uniforms, equipment or other associated costs)
How to Apply:
1. Complete and submit the application, $95 application fee, and letter requesting admission. Drop off at our Adult Education campus or mail to
2222 Marion-Mt. Gilead Rd., Marion, OH 43302 Attn: Suzy Wall
2. Arrange for your high school and any other college transcripts to be sent to us. There is a form in the Application Information.
3. Schedule your pre-entrance exams (WorkKeys) after your application has been received by calling 740-389-4682 ext. 5500
4. Schedule any needed pre-requisite classes by calling 740-389-4682 ext. 5500
5. After receipt of your application packet, you will be contacted for an interview with a member of the admissions committee after March 1.
6. See the application packet for additional information regarding admission acceptance, physical examination, and other requirements.
Not ready for this program yet? Consider Patient Care Tech