LPN to RN Diploma Program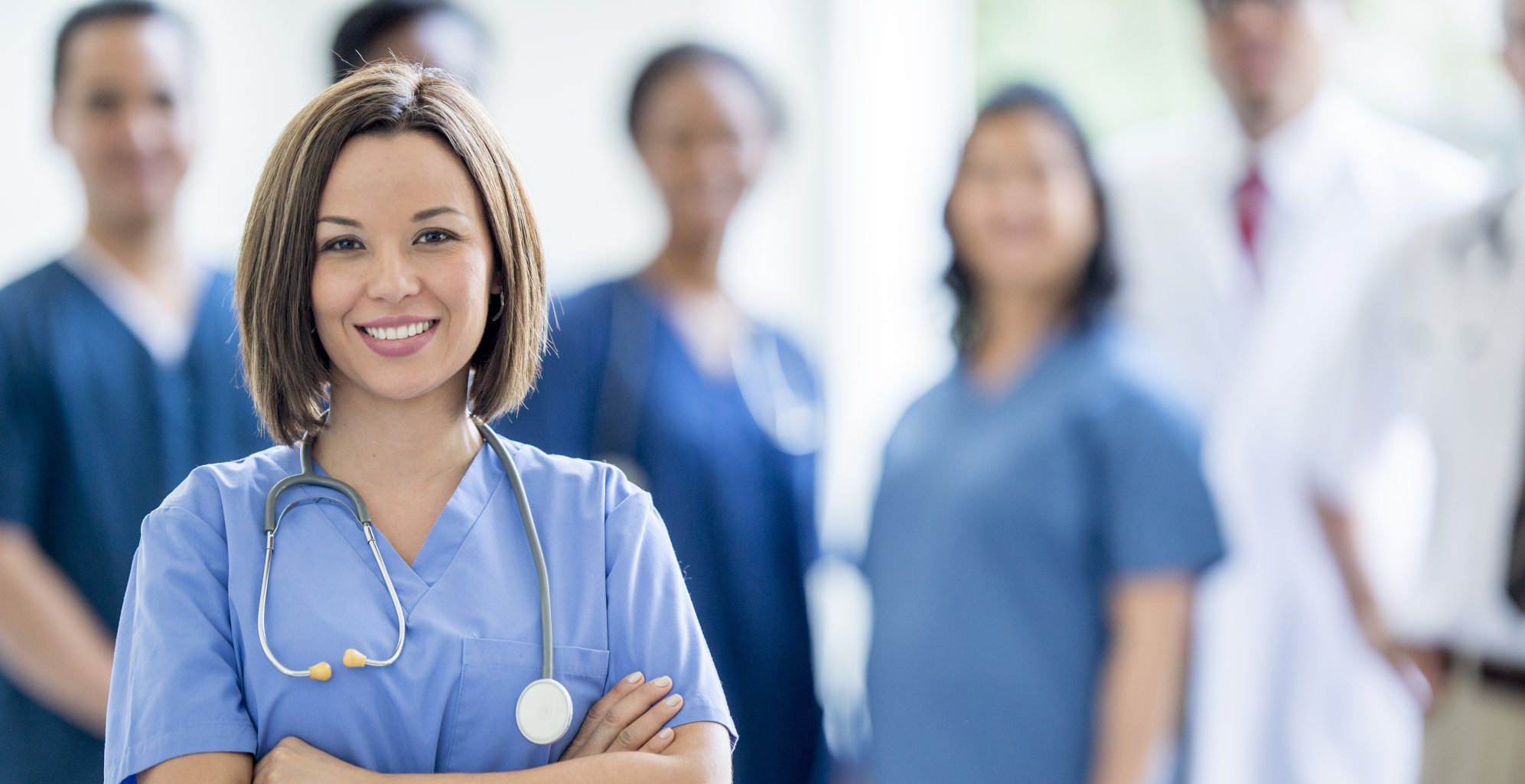 Program Description:
Our LPN to RN Diploma Program is a transition program for the Licensed Practical Nurse (LPN) with the goal of educational advancement as a Registered Nurse (RN). Successful graduates will be eligible to take the NCLEX-RN® examination to become a Registered Nurse. The program provides a blended curriculum (classroom and online) with strong emphasis on clinical skills, professionalism, and leadership. Our program is fully-approved by the Ohio Board of Nursing and we are nationally accredited by the Council on Occupational Education (COE).
Why Choose Tri-Rivers?
Flexible program choices: DAYTIME 45-week program or DAYTIME 90-week program, perfect for working adults or parents
Excellent NCLEX-RN

®

pass rate on first attempt (2014 = 100%, 2015 = 95.6%, 2016 = 100%, 2017 = 95.8%, 2018 = 100%, 2019=92.8%, 2020=100%, 2021 89.4%)
Compassionate, caring instructors who promote a positive learning environment focused on student success

Classroom instructors have master's or doctoral degrees in nursing
Teaching assistants and clinical instructors have a minimum of bachelor's degree in nursing

Strong emphasis on clinical skills, professionalism, and leadership
Small campus environment with easy, on-site parking
Pass Rate for LPN to RN: 2018-100%; 2019-100%; 2020-100%; 2022-93%
Length of Program:
The program is divided into 4 quarters with 2 available daytime schedules including in-class, online, and clinical hours:
45-weeks daytime program (August – June, classroom 2 days/week, 12-hr. clinical weekly with clinical prep prior)
90-weeks daytime program (22 months beginning in August, classroom 1 day/week, 12-hr. clinical every other weekend with clinical prep prior)
Pre-Requisites/Requirements:
Current, valid LPN/LVN license with no restrictions
IV Therapy endorsement
Pre-entrance testing
General Psychology
Anatomy & Physiology I & II
Human Growth & Development
Microbiology
English Composition I & II
Sociology
Basic Chemistry (can be high school credit)
Dosage Calculations (credit by exam accepted)
Physical examination (no restrictions), immunizations, and labs
FBI & BCI clean background check
EKG offered only at Tri-Rivers. Credit by exam if student. has completed EKG Course. Student must achieve 80%+
Dosage calculations and ComTech classes are available at Tri-Rivers
For specific information on pre-requisites, please refer to the application packet or contact Suzy Wall at 740-389-4682 ext. 5526 for more information.
Application Deadline:
March 1st
Costs (subject to change):
LPN to RN (2021-2022) tuition: $3,325/quarter
Lab fee: $200.00
Technology fee: $780.00 ($195.00/quarter)
General fee: $800.00 ($200.00/quarter)
Admission fee: $500.00
Application fee: $95.00
TOTAL COST: $15,675.00 (does not include textbooks, pre-requisite courses, equipment or other associated costs)
How to Apply:
Complete and submit the application, $95 application fee, and letter requesting admission. Drop off at our Adult Education campus or mail to:
2222 Marion-Mt. Gilead Rd., Marion, OH 43302 Attn: Suzy Wall
Arrange for your high school and any other college transcripts to be mailed to us. There is a form in the Application Information.
Schedule your pre-entrance exams (WorkKeys) once your application is received by calling 740-389-4682 x5500.
After receipt of your application packet, you will be contacted for an interview with a member of the admissions committee.
See the application packet for additional information regarding acceptance, physical examination and other requirements.